Since 2009, our company has shown good results both domestically and abroad. The office of our company is located in the center of the Eurasian continent, in the Republic of Kazakhstan, which allows You to deliver Your cargo anywhere in the world in a relatively short time. We have extensive experience in the delivery of fragile cargo and various types of equipment, for example, medical, banking, and computer one. Also, we have experience in the transportation of perishable goods (vaccines, flowers, products), which requires a temperature regime. Moreover, our company provides services for the packaging and delivery of personal belongings of the customer.
INDUSTRY LEADER CERTIFICATE 2016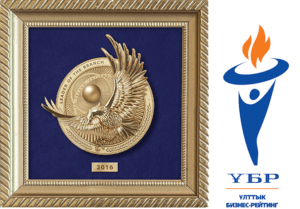 The company improves the qualifications of its employees every year. All our employees have an international certificate or diploma in the field of logistics and transportation.